With all the effort that goes into moving, the last thing you need is to get sick. Whether you get allergies from cleaning dusty attics or stress headaches from all your moving to-dos, there are plenty of health problems that can arise during and after your relocation.
To avoid getting sick when you move, be aware of the most common risk factors and learn how to prevent them. By understanding these illnesses and how they happen, you can remain healthy during your next move.
5 Ways to Avoid Feeling Sick After Moving
Have you ever noticed that you get the sniffles or have headaches after moving to a new house? Stress, fatigue and new environments can all challenge your body's immune system.
Whether you experience sinus infections, fever or a sore throat after moving into a new house, you can take precautions to minimize your risk. Below you'll find common causes for moving-based illnesses and how to avoid them:
1. Boost your immune system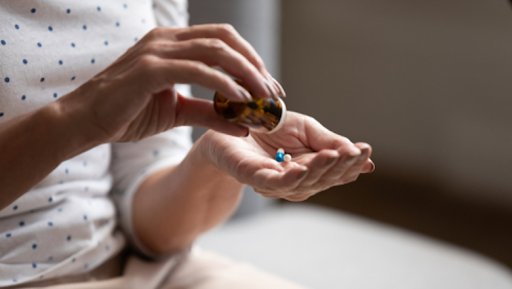 At any given time, environmental factors contribute to your health. When you relocate, your surroundings change—that's unavoidable. You'll face exposure to new places, people and microbes that your body is not used to. 
Your body will take time to adjust to everything from the air you breathe to the dust on your new countertops. To fortify your body against these changes and to keep yourself from catching a cold, we've compiled some tips.
Ways to Boost Your Immune System:
Stay up to date on your vaccinations

Take your vitamins

Drink plenty of water

Get the proper amount of rest

Eat a healthy diet packed with plenty of fiber and

nutrients
COVID-19 Prevention Tips:
With COVID-19 and its variants still having resurgences throughout the country, it's important to take preventative measures during your move. According to the CDC, here are a few ways to prevent the spread of COVID-19:
Wear a mask

Stay at least 6 feet (about 2 arm lengths) from others who don't live with you

Get boosted before your move

Wash your hands often

Monitor your health daily

Cover your cough or sneeze with a tissue, then throw the tissue in the trash
2. Clear the air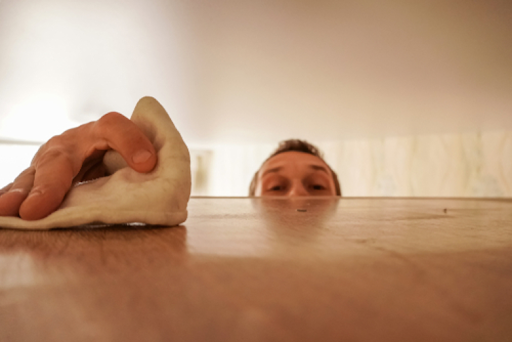 Taking items out of the attic, basement and other lesser-trafficked areas of your home can stir up dust and other allergens. These irritants may already exist in your home, but they remained dormant until the move.
Additionally, when you enter a new place with unfamiliar dust, pollen and other allergens, it can spark an immune response. This can irritate your skin, sinuses and eyes and easily lead to sinus infections. Sinus infections lead to redness, swelling, itchiness and other problems no one wants during a move.
Prevention:
Change air filters in your home ahead of the move to improve indoor air quality

Keep windows open for fresh air

Dust and vacuum before you begin to

pack your home

Take allergy medication as needed
3. Avoid cuts & keep your hands clean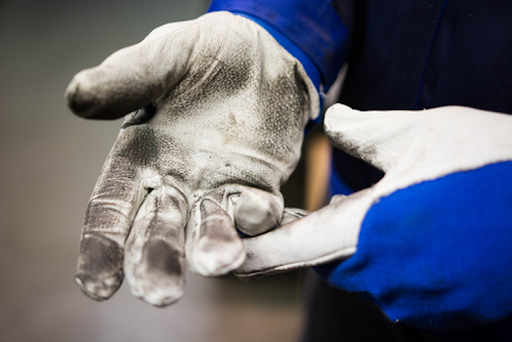 When moving cardboard around, it's easy to accidentally cut your hands and fingers on rough edges. Even if you have a fairly shallow cut, you risk the possibility of infection.
Amid the rush to pack items, many people forget something as simple as washing their hands. Clean hands are far less likely to invite infection than dirty ones!
How to avoid cuts and keep your hands clean during your move:
Wear work gloves during your move

Wash your hands

Use hand sanitizer during the moving process

Seek antiseptic treatment and bandages for any cuts, scrapes or lacerations
4. Ensure That Your New Home is Healthy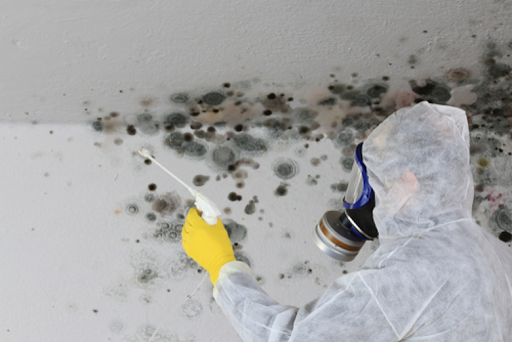 Can a house make you sick? Much like dust from your attic, other elements in a building can cause illnesses. Sick Building Syndrome refers to poorly maintained structures that expose occupants to various irritants and toxins. These might include:
Chemicals

Asbestos

Radon

Water damage

Mold 
All of these pose significant risks to occupants, especially in older buildings. Symptoms of Sick Building Syndrome include throat irritation, dizziness, fatigue, headaches and nausea.
How to Prevent Sick Building Syndrome:
Get your new living space inspected by a licensed professional before making a purchase

Check the basement and attic for signs of mold, rot or decay

Use a

free radon test kit

from your local government
5. Address Your Mental Health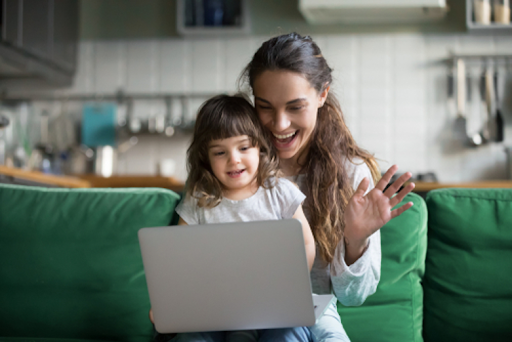 It's not uncommon to feel depressed after moving into a new house. Although not the result of a microbial infection, depression and anxiety impact people during and after a move. Teens especially experience difficulty adjusting to new surroundings. Some may struggle without a familiar support system nearby.
Tips for Mental Health During and After a Move:
Maintain friendships via video chat, phone calls and email

Meet new people through community activities and social events and encourage your family to do the same

Work together to create a new support group

Take time to explore your new neighborhood or city

Give yourself and your loved ones time to adjust
Stay Healthy During Your Move with Help from the Relocation Experts
Whether you're trying to avoid getting sick after moving to a new city or getting sick after moving to a new country, taking care of yourself during your relocation is crucial to avoid sickness and fatigue. Along with using these prevention tips to stay healthy, you can enlist help from a professional moving company like Wheaton World Wide.
We can do the heavy lifting (literally) during your move to keep you happy, safe and healthy. Get in touch with Wheaton today to get started!