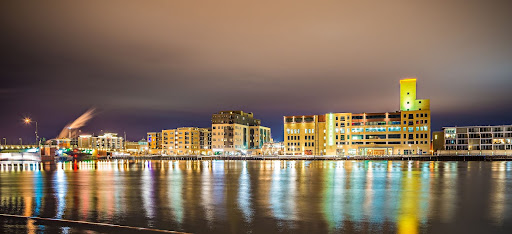 With so many cool places to live in the United States, it can feel impossible to choose! If you keep asking yourself "where should I live in the U.S.," you could throw a dart at a map. But that involves a lot of luck. Instead, trust advice from the experts.
U.S. News & World Report, a nationally recognized leader for rankings and consumer advice, releases the "Best Places to Live in the U.S." ranking every year. The rankings are based on numerous factors like affordability, quality of life, desirability, job market and other important factors. Since you deserve the best, we pulled the top five best cities to live in the U.S.A. to help you narrow down your decision. Maybe one of these cities will be your perfect fit. 
Top Five Best Cities to Live in the U.S.A. in 2023-2024
5.
Sarasota, Florida
The fifth best city to move to in the United States is located in sunny Florida. Head south to Sarasota. This vibrant and beautiful city is located in the southwest part of Florida right on the coast of the Gulf of Mexico. 
In Sarasota, you'll get the best of both worlds. With just over 54,000 people in the city, Sarasota has a thriving community without being an overwhelmingly large city. Residents enjoy the bustling beaches of the Siesta and Lido Keys, rooftop bars, exceptional shopping, arts and cultural events and much more. Plus, you'd be just south of Tampa, giving you access to business, concerts, sporting events and other benefits of a larger city without the hassle or higher cost of living.
Florida might not be on your radar for cool places to live in the United States, but it should be. Sarasota is up-and-coming, welcoming young professionals and retirees alike. This might be your ideal spot if you're looking for a combo between urban and suburban areas with beautiful beaches thrown into the mix.
Thinking that Sarasota, Florida might be your new home? Great news! We can help you get set up in your new hometown. We have two Wheaton World Wide agents within 15 miles of Sarasota to move you into your new home! Call AAA Flat Rate Moving & Storage or Davi & Valenti Movers for moving quotes.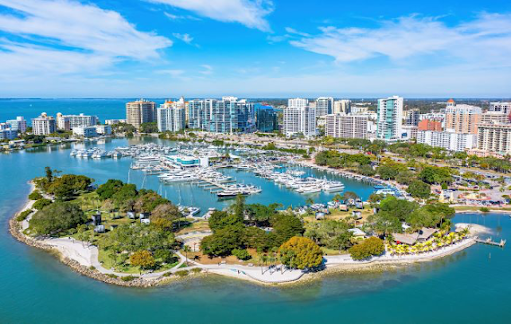 4.
Boulder, Colorado
It's no surprise that Boulder, Colorado made the list of best cities to live in the U.S.A. Just 30 minutes northwest of Denver, Boulder is a remarkable city known for its food scene, breweries and numerous outdoor activities. With more than 60 parks and 155 miles of hiking trails open to the public in Boulder County, this place is a big hit with the outdoorsy crowd.
If you're looking for a place to raise a family, you've found it. In 2022, Boulder ranked 16th overall as one of the best cities to raise a family. Boulder is also home to the University of Colorado Boulder with 33,246 students strong. 
An energetic city, Boulder offers natural beauty, an active lifestyle and an excellent quality of life. With an adventure waiting right outside your door, what more could you need? Call MoveMasters or Exodus Moving & Storage to talk about your move to Boulder.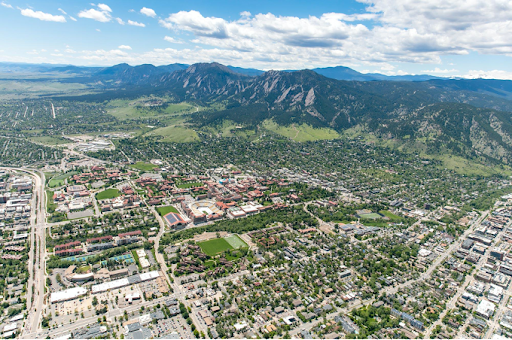 3.
Raleigh and Durham, North Carolina
Tied for number three, Raleigh and Durham are both considered cool places to live in the U.S.A. These neighboring cities in North Carolina offer many attractive qualities, but are each fantastic in their own right. 
Raleigh is the state capital. It's known for its lively atmosphere and bustling city life. Serving as the hub for government, education, and technology, Raleigh is a great place to grow your career. Raleigh also boasts beautiful parks and green spaces, providing opportunities for outdoor activities. 
Nearby Durham is unique for its diverse culture, incredible art scene, and educational opportunities. Durham is known nationwide for being the home of Duke University, one of the top universities in the country. It's home to one of the winningest college men's basketball teams in U.S. history. Residents of Durham also enjoy a variety of music festivals, film festivals and museums, including the Bull Durham Blues Festival.
Both cities boast family-friendly and warm communities that offer a pleasant place to raise a child. Call Mather Brothers Moving Company or NetMOVE if it's time to make your move to one of the best cities to live in the U.S.A. They can help you organize a move to Raleigh or Durham, North Carolina.

2.
Huntsville, Alabama
If you're interested in science, Huntsville, Alabama is one of the coolest places to live. Located in the northern part of Alabama, Huntsville is known for its significant contributions to the fields of aerospace and technology. It's home to NASA's Marshall Space Flight Center. 
Huntsville is also the most educated town in Alabama, offering a blend of career opportunities, educational opportunities at a variety of well-known institutions and a high quality of life with a relatively low cost of living.
Also known for its friendly and thriving community, Huntsville's residents appreciate the opportunities to connect with others. This city has seen massive growth over the years as new construction downtown provides new opportunities for shopping, dining and apartment living.
If you're looking for a dynamic, forward-thinking city with abundant job opportunities, a strong sense of community and an affordable cost of living, consider moving to Huntsville. Call Kincaid Moving & Storage Company to talk about your move to Huntsville.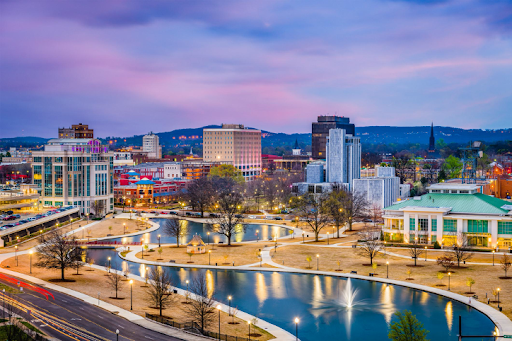 1.
Green Bay, Wisconsin
Still wondering "where should I live in the U.S.?" Why not choose the best? Coming in as the number one best place to live in the U.S.A. is Green Bay, Wisconsin. This spirited city is situated on the western shore of Lake Michigan and is widely recognized as the home of the NFL Green Bay Packers. This creates a strong community culture and hometown pride among residents.
Beyond sports, Green Bay offers a blend of natural beauty and cultural attractions. With its lively downtown area, you could enjoy charming shops, restaurants and entertainment venues. Plus, folks of all ages can enjoy going to the boardwalk, boating on Lake Michigan or riding rides at Bay Beach Amusement Park.
Green Bay also boasts a diverse economy with industries such as manufacturing, healthcare, education and tourism. You'll be able to find job opportunities for a wide range of different professions, perfect for those looking to make a fresh start.
If you're looking for the best city to live in the United States, Green Bay is it. Here, you'll find a strong community, extraordinary opportunities, affordability and the charm of all four seasons. Call Chips Express Inc. to talk about your move to Green Bay.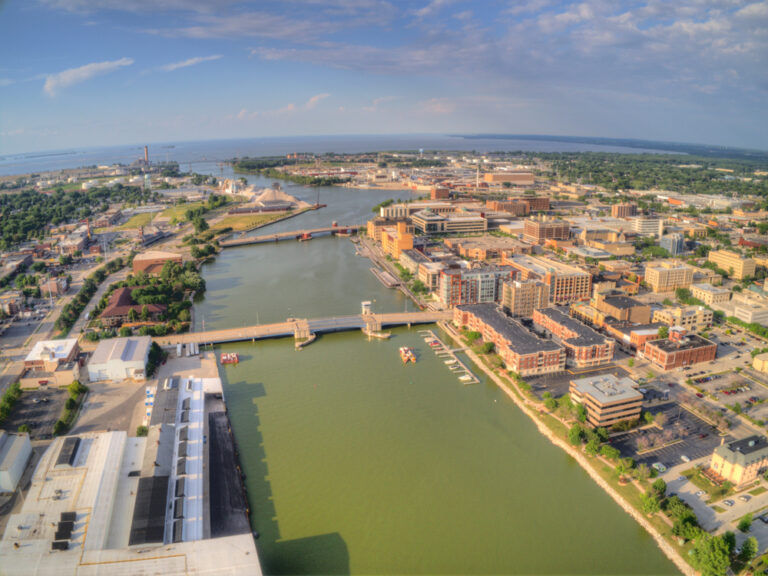 How Wheaton World Wide Can Help You Move
Whether you are moving to one of these cities or anywhere in the U.S., Wheaton World Wide Moving is the van line you can trust. Contact Wheaton for a quote today and begin your moving journey!