Wheaton's 350+ agents are spread all across the country, which is a great thing for our customers, as we cover 95% of the United States. That means we can move you anywhere you need to go. However, being spread so far apart means our local agents don't see each other often. Once or twice a year, we gather everyone together to share best practices, and celebrate network successes. This Fall's get-together found us in Orlando, very near
Give Kids The World (GKTW) Village
, which gave us yet another opportunity — to have our first Florida Truck Pull on the campus at the nonprofit resort.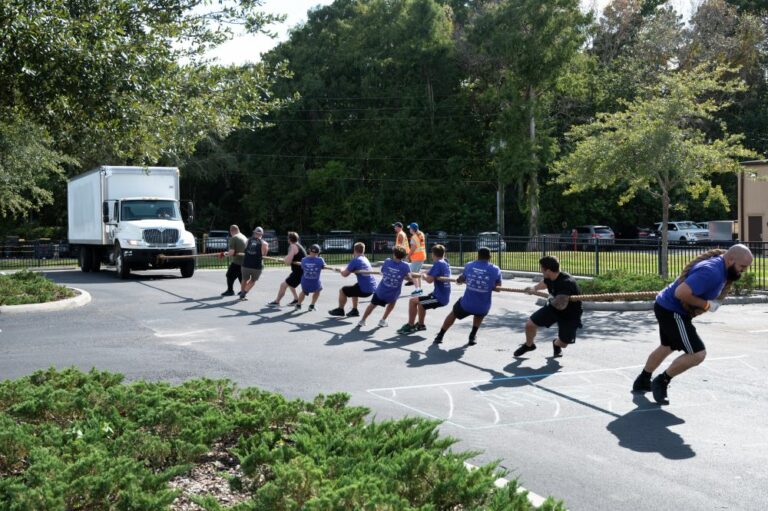 After two full days of networking and business sessions in Orlando, our 200+ conference attendees boarded the shuttle buses to Kissimmee to enjoy an afternoon at GKTW, some for the very first time.
Our local Wheaton agent, Central Moving & Storage, played a key role in the event. While the rest of the group saw a screening of Legacy List with Matt Paxton and heard from the president of our only three-time Wheaton Agent of the Year (and 2021 Truck Pull Champion Team), Piet Gauchat of Olympia Moving & Storage, the CMS staff was setting up tables, chairs, signs, audio equipment, ropes, two trucks, safety fencing, tents and more at GKTW. Alongside GKTW president Pamela Landwirth and Wheaton's GKTW rep Micayla Rowe, Jason and Tammie Fontaine took the lead, organizing volunteers, laying out check-in materials and working on the flow of the event. By the time the rest of the Wheaton group arrived, GKTW and CMS were ready to go.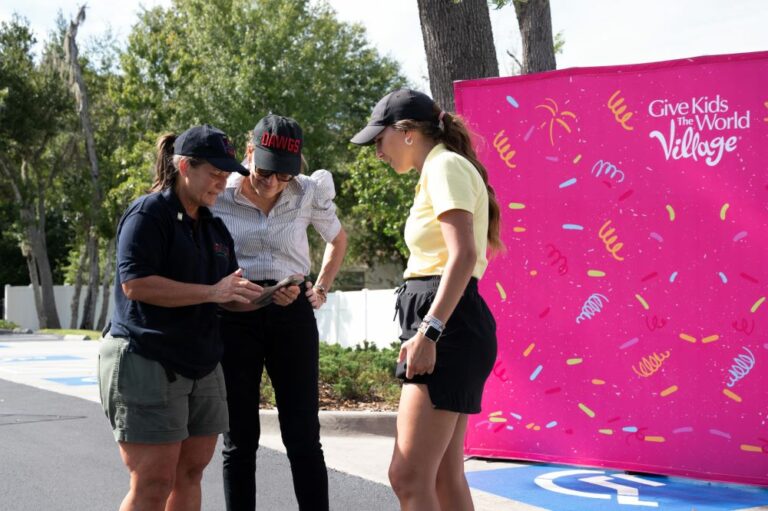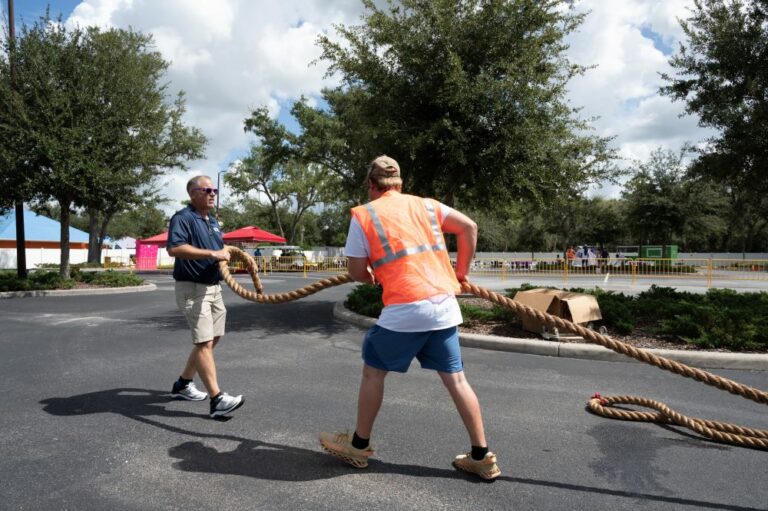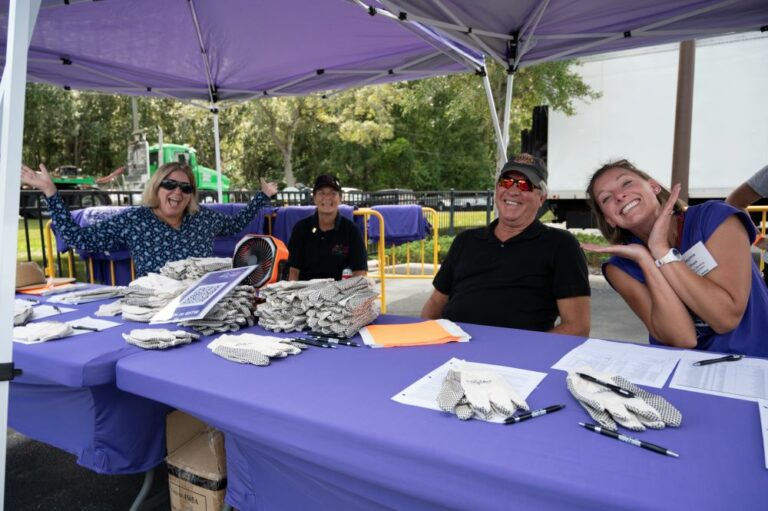 Each of the eight teams faced two head-to-head match-ups, and
Central Moving & Storage 1 vs. Central Moving & Storage 2
Central Moving & Storage 3 vs. Olympia Moving & Storage
Boerman Moving & Storage vs. New Relocation Services
Finally, the two teams with the fastest scores each had one final run.
Tobias Financial crossed the finish line in 13.6 seconds.
Central Moving & Storage 1 managed to shave .5 seconds off the competitor's finish for a winning time of 13.1 seconds.
Congratulations and thank you to Central Moving & Storage, our newest Truck Pull Champion!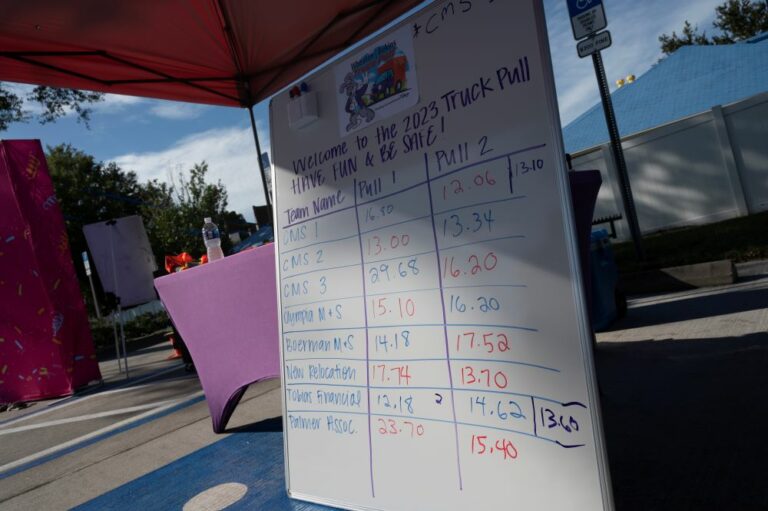 The Florida Truck Pull marks Wheaton's third in three years and another vast increase in the total donated:
2021 Truck Pull in Nashville, Tenn., brought in $10,000 for GKTW
2022 Truck Pull in Indianapolis, Ind., raised $23,000 for GKTW
2023 Truck Pull in Kissimmee, Fla., totaled more than $40,000 for GKTW
Shoutout to all our fantastic sponsors, including the following Wheaton agents!
Central Moving & Storage
Olympia Moving & Storage